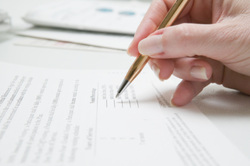 Dr. Russell is an in-network provider for BCBS, and accepts out of network benefits for other insurance providers. Insurance is filed from the office, and reciepts provided in order to use flexible spending accounts or medical spending accounts. Year-end receipts are provided upon request for claiming out of pocket medical expenses on taxes. You should contact your mental health insurance directly to find out what, if any, coverage you may have for mental health services provided by Dr. Russell.

Copayments, deductibles, and co-insurance may be paid at the time of service with cash, check, money order, or limited credit cards (currently a convience fee for credit cards).

You may call at any time to leave a confidential voicemail and Dr. Russell will return your call as soon as possible. Sessions are by appointment only. Office hours are Monday and Wednesday, from 8:00 to 6:00, Fridays from 8:30 to 2:00, and other times as scheduled.

Twenty four hours notice is kindly requested in order to cancel or change a scheduled appointment. Less than 24 hours notice may result in a cancellation fee of $60.00.
---